Leicester Coach Hire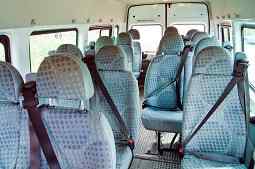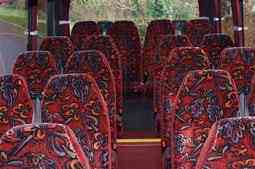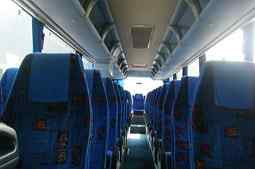 Leicester is one of the fastest growing cities in the East Midlands, and possibly the UK, so it is no wonder more and more people are using coach hire as a way to explore all of the diverse and cultural places in and around the city. not only is there so much to do in Leicester itself, but it also has a prime location in the heart of the East Midlands, meaning it has close proximity to Birmingham, Derby, Leeds and many more places with tourist attractions. coachhireleicester.net covers a wide range of different coach hire situations.
The East Midlands has a wealth of tourist attractions for you to explore easily by doing something as simple as hiring a coach from us. The theme park Alton Towers is just a coach ride away, or you could venture into the West Midlands to the Black Country Museum or many of the tourist attractions the city of Birmingham has to offer. With minibus hire in Leicester, the possibilities are endless. We offer services to and from all of your favourite destinations and airports.
Why hire a minibus?
There are many reasons your day out will be made easier and more efficient with a minibus. For a start, you can get a lot more people on a minibus than in a car. Perhaps you are organizing a big day out for the kids in the holidays or a work trip with our colleagues? Being taken from A to B is incredibly easier than having to plan who is taking what car and picking up who. We can offer pick up services from one point or from any destinations that are convenient for you.
Another reason people may want to hire a coach rather than drive is that they may be on a big night out. On a stag do or hen do? That's fine. We do not just offer day services like some coach providers do, and we can cater for your night out as well as your day out.
Hiring a coach for your trip can also be a lot more cost effective. Splitting the cost between all of the people using the coach will save you money in petrol, tolls and obviously, parking, which is expensive in prime tourist destinations and city centres.
What services do we offer?
There are many services we offer, which you can see on coachhireleicester.net for Leicester coach hire, but basically, we will get you from A to B comfortably, and safely. Our affordable services will help you not only to explore the city of Leicester, but also the East and West Midlands or anywhere further afield. We can even offer services to take your party to the airport and start your holiday in style.
We have a range of coaches that go up to 36 seaters, so no matter how big your group is there is always an option for you. We also have smaller coaches for more intimate trips, please feel free to ask us all about minibus hire in Leicester. If you do not see what you are looking for on our website, please feel free to ask us as we can cater for most needs.
Why travel around Leicester and the Midlands?
Why not? With so much to see and do, Leicester coach hire is the perfect way to get around and see some great tourists sights, experience some other cultures and have some great nights out.
coachhireleicester.net will give you plenty of information on our prices and services, but we can be flexible if it means delivering the best quality services to our customers.
The midlands is often called the heart of the UK, and for good reason. Why not venture into the exciting and vibrant city of Birmingham to experience the mish mash of different cultures. With its own China town, you could easily mistake yourself for being in Shanghai experiencing such authentic Chinese food. You could also visit the world famous Bullring and do some shopping, or have a night out at one of the many clubs and bars.
If you are looking for something a bit more cultural, why not try Coventry? The University town is seeped in history from Cathedrals to woodland areas. Or maybe, the reason you are looking for minibus hire in Leicester is to actually explore Leicester itself. Leicester Cathedral is a breath-taking piece of architecture which is not to be missed if you are visiting the city. If you are a football fan, you could try and catch one of Leicester City FC's games at the King Power Stadium. You never know how successful the team would be, you could even end up seeing them play a Premier League team and meeting some of your favourite players.
Leicester also offers some of the most exciting seasonal events in the UK. Not many people know, but Leicester actually has the largest Diwali festival outside of India, so if you and your family want to celebrate why not hire one of our coaches? There is also a Carribean Carnival and Pride Parade every year which are not to be missed.
So if you are thinking of exploring anywhere in or around Leicester, coachhireleicester.net will guide you through the affordable, convenient services we offer. We strive to ensure all of our vehicles are comfortable for our customers.
WHY CHOOSE US
Coach Tracker
Flights monitor at all airports
Manage your booking
Printer friendly tickets
G.P.S System
Specialised GPS system Pick you up on time
Timetables
Excellent time keeping
Avoid train delays
Switch to coach to avoid rail disruption
Save money
Save money on all coach sizes
Travelling with us
Voted number 1 for customer service
Luggage capacity
All vehicles have luggage capacity depending on the number of people
---
Online Exclusives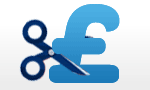 Lowest Rates Guaranteed save money on all sizes coaches.
Creditcards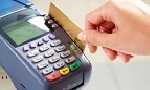 All Credit Cards Accepted
( charges may apply )
Business Accounts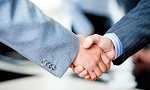 Business Accounts and Contract Work welcome.
Travel to Europe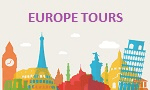 Travel to Europe- All inclusive
24 hours service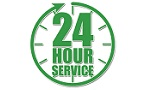 24 hour service 7 days a week.
Airport transfers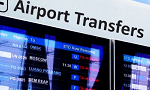 Airport transfers Free parking included at all airports.